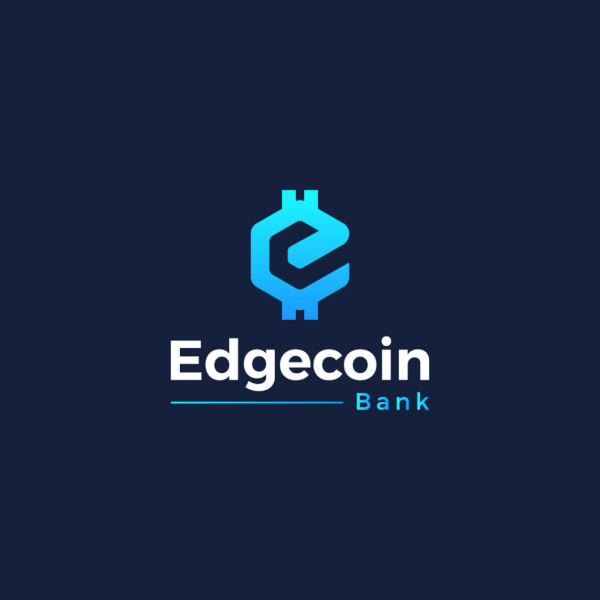 London, United Kingdom, 2nd Jan 2023 – Edgecoin Bank, a newly established blockchain gateway. In the latest record, the emerging digital bank has quickly gained a reputation for fast and reliable customer transactions in over 120 countries. The company's use of its fiat-backed stablecoin, Edgecoin, allows transactions to be settled at internet speeds.
Customers of Edgecoin Bank can earn rewards by staking Edgecoin, receiving Gradecoin, and opening a debit card or savings account. Gradecoin, a fluctuating token powered by the Edgecoin community, was developed as a reward for the community and will soon be available on the open market. The current price of Gradecoin is $7.22, with expectations of a price increase due to the demand for Edgecoin.
Edgecoin Bank facilitates its clients with three different types of debit cards for customers to choose from, each with its annual fee and incentives.
The Blue card, with an annual fee of $20 and a minimum deposit of $20, offers 1% Gradecoin cash back.
The Silver card, with an annual fee of $50 and a minimum deposit of $50, offers 3% Gradecoin cash back.
The Black premium card, with an annual fee of $100 and a minimum deposit of $100, offers 6% Gradecoin cash back.
With new developments, Edgecoin bank also has options to open saving accounts, that way customers can explore the convenient saving options for them and investment opportunities for the future. Opening a savings account with Edgecoin bank is very simple and completed in a few steps including signing up, waiting for the account to be verified and enjoying the Edgecoin bank saving account experience.
In addition to that, Staking Edgecoin is also an option for customers to earn Gradecoin as a reward. The amount of Gradecoin rewarded depends on the length of time the customer stakes Edgecoin, if the customer stakes for 3 months they will earn 2% APY, if the customer stakes for 6 months they will earn 4% APY and if the customer stakes for 12 months they will earn 6% APY.
Furthermore, Edgecoin bank digital wallet was created for customers to facilitate the storage of Edgecoin and Gradecoin, you can use your Edgecoin digital wallet to receive and send Edgecoin and Gradecoin and also send your digital assets worldwide.
Consequently, Edgecoin Bank offers various financial services and opportunities for customers to earn rewards using its native currency, Edgecoin. And with the upcoming release of the Edgecoin Bank app, customers will have instant access to their digital wallets and accounts for all their online needs.
About the company – EdgeCoin
EDGT is a stablecoin (stable-value cryptocurrency) that mirrors the price of the U.S. dollar, issued by a UK-based company Edgecoin Bank. The token's peg to the USD is achieved via maintaining a sum of commercial paper, fiat deposits, cash, reserve repo notes, and treasury bills in reserves that is equal in USD value to the number of EDGT in circulation.
Potential holders must visit the following links for updates and further details:
Website | Twitter | Telegram | LinkedIn
Media Contact
Organization: Edgecoin Bank
Contact Person: Olivia Dawson
Email: [email protected]
Website: http://www.edgecoinbank.com/
City: London
Country: United Kingdom
Release Id: 2098
The post Edgecoin Bank emerges as the Fastest-Growing Digital Bank in crypto industry appeared first on King Newswire.
Information contained on this page is provided by an independent third-party content provider. Binary News Network and this site make no warranties or representations in connection therewith. If you are affiliated with this page and would like it removed please contact [email protected]