At IDEX international exhibition in Abu Dhabi, "Russian Helicopters" company (part of Rostec State Corporation) presented Ka-226T light multipurpose helicopter. Maneuverability and versatility distinguishes this modular build transformer helicopter. Operator can independently transform the helicopter from helicab into a medevac or cargo aircraft in just half an hour.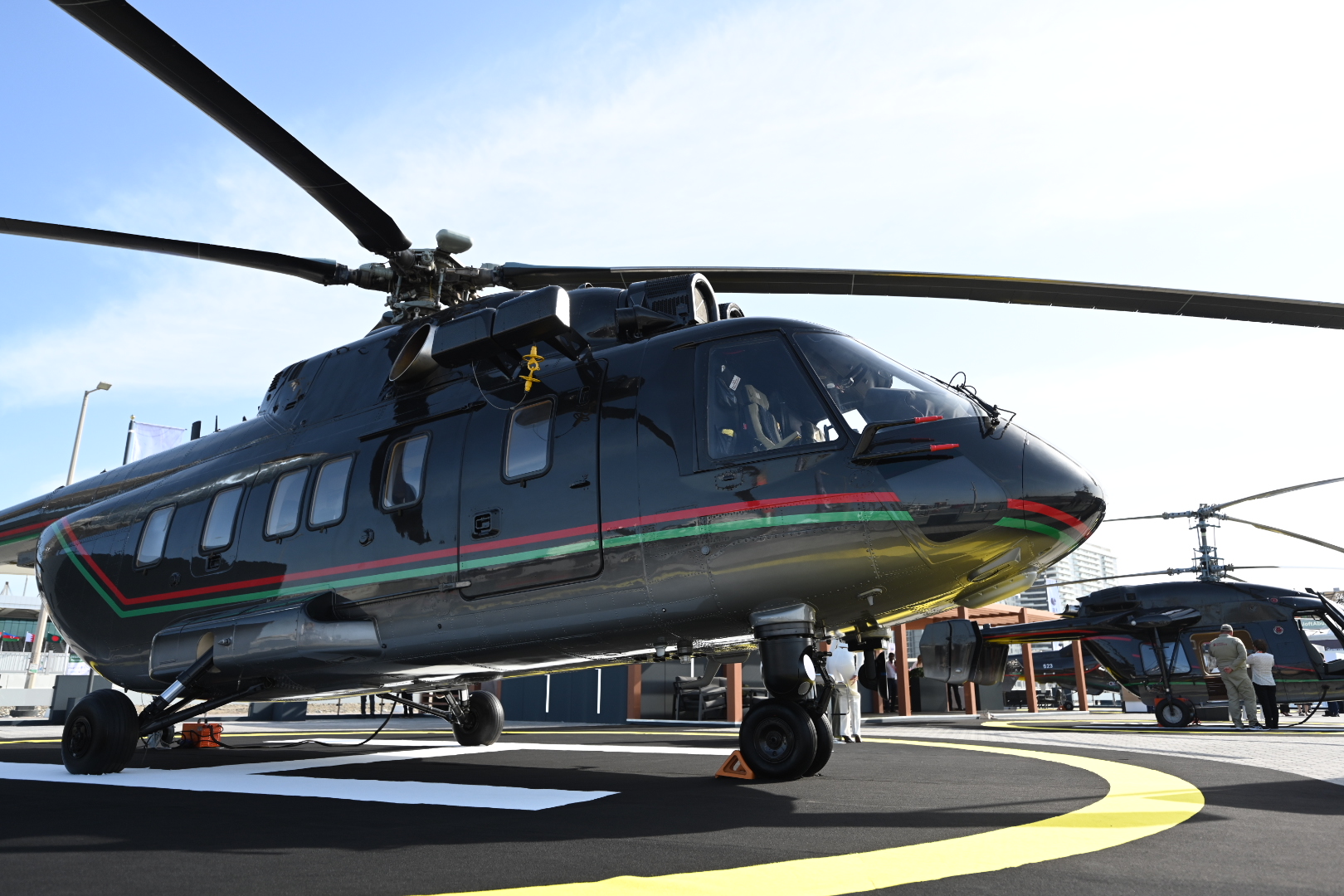 Abu Dhabi, UAE, Feb 21, 2023, ZEXPRWIRE, Upgraded Ka-226T is a light two-engine gas-turbine helicopter designed to perform cargo, passengers and personnel transportation, economic zones patrolling, area monitoring, search-and-rescue or medevac missions. Design features of the upgraded Ka-226T enabled reducing the weight of the rotary-wing vehicle and improving its flight performance characteristics: both payload and flight range have been enhanced.
"Specific feature of the aircraft is so called "flying chassis" concept – suspended modules of various equipment can be arranged behind the cockpit. Such design solution makes enables the operator to have several options of replaceable modules for one carrier helicopter. The modules can be changed by 4 men within 30 minutes. One more important advantage of Ka-226T is its original twin-rotor coaxial configuration, which greatly simplifies piloting and also provides high maneuverability and stability of the helicopter even at high wind loads both in cruise flight and during landing. Upgraded Ka-226T can fly at altitudes of up to 6,500 m above mean sea level; and carry the payload of up to 1,000 kg having the maximum flight weight, external load included, of up to 3,800 kg", – said Anton Koroliov, "Russian Helicopters" company Deputy General Director for Civil Helicopter Products Sales.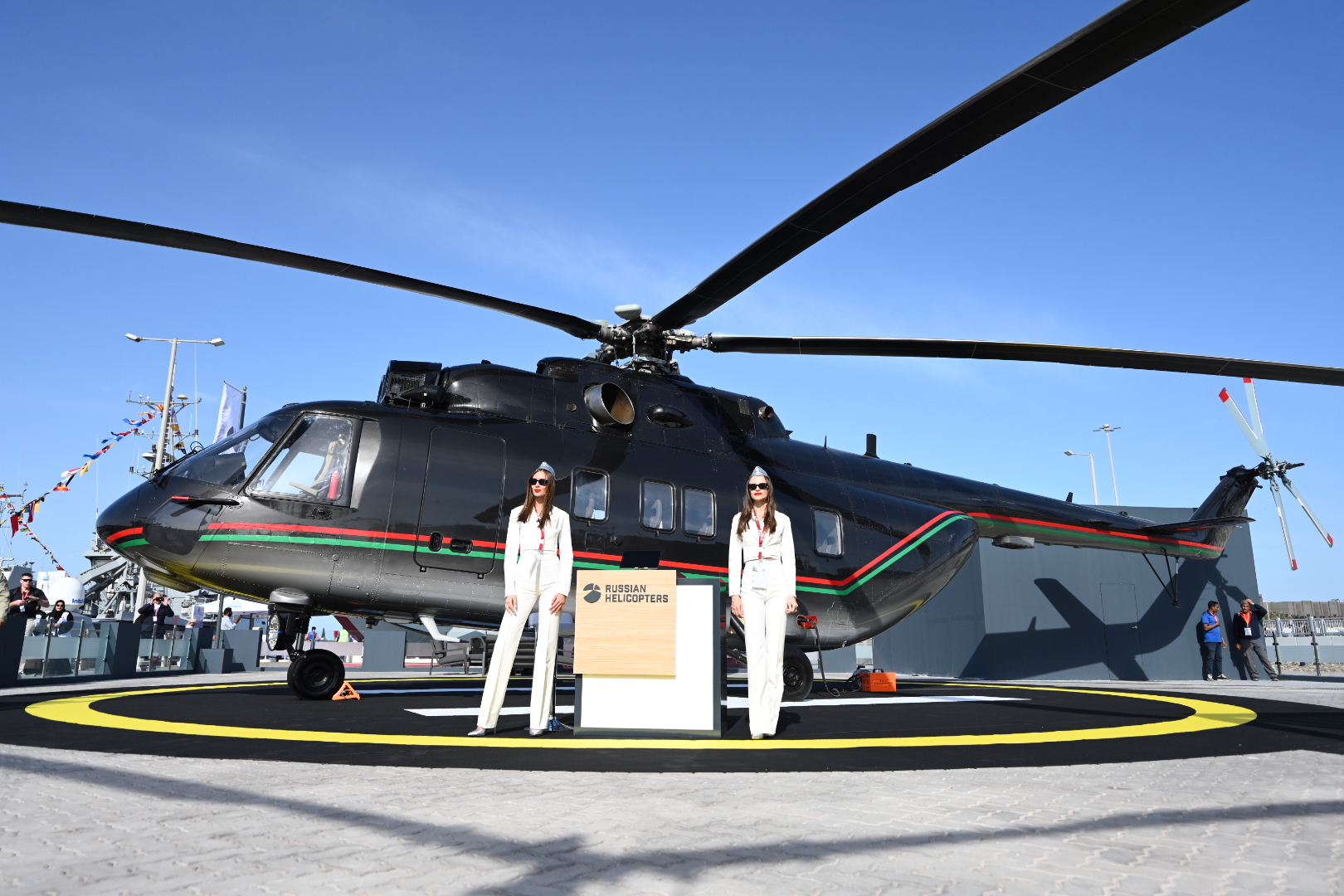 Several variants of the helicopter configuration have been developed: passenger, cargo, emergency-rescue, ambulance, patrol, airborne-transportation and VIP ones. Airborne-transportation variant accommodates up to 7 passengers. The ambulance cabin transport two injured persons on stretchers and two medical attendants. Besides, a cargo platform, a mounting crane, a tank with liquid insecticides or fertilizers with a spraying system for agricultural aerochemical operations and other sets of equipment can be mounted instead of the cabin suspended. Versatility ensures relevance and cost efficiency of the aircraft. Having seasonal works, the operator avoids the equipment downtime or the necessity of buying several expensive vehicles of different configuration.
Upgrading Ka-226T enabled additional extension of the helicopter capabilities and providing import substitution of the components. The new helicopter differs in modified fuselage geometry, advanced aerodynamics and ergonomics of the cockpit. The main rotors mast has been upgraded; the blades folding mechanism has been introduced that is very relevant, for example, in the shipborne version of the rotary-wing vehicle. This compact helicopter can fly over large water areas and have unhampered access for ship-basing. Herewith the aircraft is also equipped with a system of lashing the folded blades, a system of on-deck mooring the helicopter, a protection against effects of electromagnetic fields created by the ship equipment, a set of tools for on-deck towing the helicopter and splashdown survival equipment.
The helicopter is equipped with a highly-survivable fuel system and a sophisticated digital avionics system with display indication ("glass cockpit") adapted to use night vision goggles. Currently, the National helicopter center Mil& Kamov (part of "Russian Helicopters" company) flight-tests a development prototype of the upgraded Ka-226T and ground-tests separate assemblies of the rotary-wing vehicle.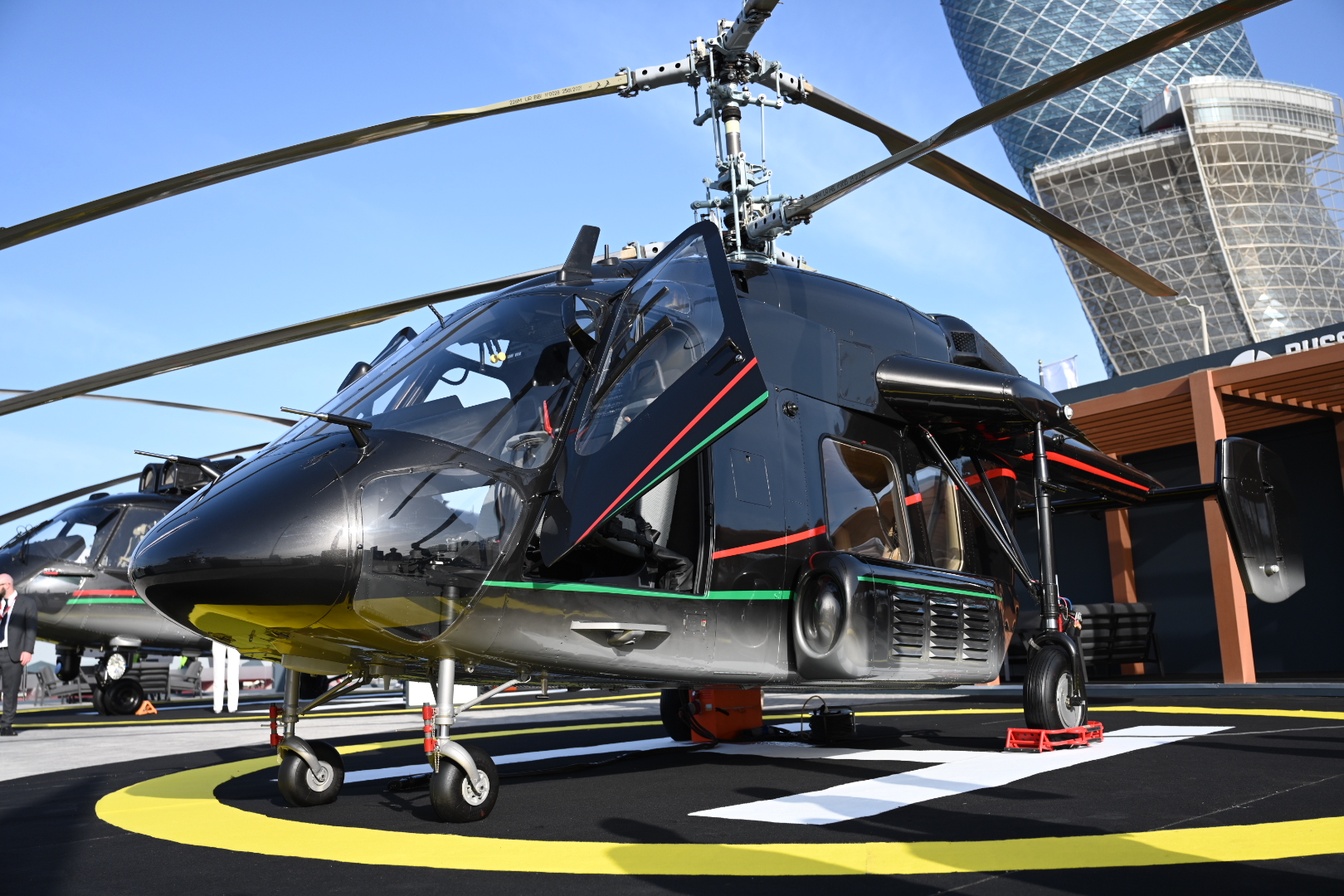 National helicopter center Mil& Kamov ("NHC Mil&Kamov" JSC) was built up in 2019 on the basis of "Mil Moscow Helicopter Plant" JSC and "Kamov" JSC. These enterprises developed more than 20 basic types of helicopters and their numerous modifications. "NHC Mil&Kamov" JSC conducts scientific research, designs, builds and tests helicopter prototypes, launches their mass production, upgrades and accompanies the manufacture and operation of the Mi and Ka helicopters. The enterprise is composed of an integrated experiment and design bureau, pilot-scale production facilities, an experiment and research (testing bench) complex, and a flight test center.
"Russian Helicopters" company (part of Rostec State Corporation) is one of the world's leading helicopter manufacturers, the only developer and manufacturer of helicopters in Russia. The company was established in 2007. The headquarters is situated in Moscow. The company incorporates five helicopter plants, the National helicopter center integrating expertise of the two design bureaus, as well as components production and maintenance enterprises, aircraft repair plants and a service company providing the aftersales support both in Russia and abroad.
Rostec State Corporation is the Russia's largest industrial conglomerate. It unites about 800 R&D institutions and production enterprises in 60 regions across the country. The key areas of its activity are: aircraft engineering, radioelectronics, medical technologies, innovative materials etc. The corporation exports to 100+ countries globally. The export of high-tech products earns the company almost a third of its revenue.
For more information:
The Post Rostec Presents Upgraded Ka-226T at the International Exhibition in Abu Dhabi first appeared on ZEX PR Wire
Information contained on this page is provided by an independent third-party content provider. Binary News Network and this Site make no warranties or representations in connection therewith. If you are affiliated with this page and would like it removed please contact [email protected]