San Antonio, TX, 19th April 2023, ZEX PR WIRE, Always Shine-N, a pressure washing company, announces its provision of gutter pressure washing services. With this new service, homeowners in the area can keep their gutters clean and functional year-round without the need for expensive or time-consuming maintenance.
Gutters are an essential component of any home, directing rainwater away from the roof and foundation to prevent water damage and structural issues. Pressure washing gutters is an essential task that homeowners should consider to ensure the longevity of their home's exterior. Homeowners should pressure wash gutters because stubborn debris, such as leaves, sticks, dirt, and others, can accumulate in them over time, causing blockages that can result in extensive water damage to the home. This damage can also cause mold and mildew growth, attract pests and insects, and undermine the structural integrity of the home. Regularly cleaning the gutters with pressure washing can prevent these issues and help maintain the safety, appearance, and overall value of a home.
When gutters are blocked with dirt, twigs, and other debris, they can no longer perform as they should and may potentially cause harm to the house. Gutter blockages can cause an array of problems for homeowners. Here are some potential issues that can arise due to clogged gutters:
Water damage: When water can't flow down the gutters properly, it can overflow onto the roof or onto the ground near the building's foundation. When water overflows from clogged gutters and pools near the foundation, it can cause the foundation to shift, crack, or even collapse over time. Clogged gutters can also lead to water damage on the roof or in basements.
Mold and mildew: Standing water in clogged gutters can create a breeding ground for mold and mildew, which can lead to health problems for the occupants of the home.
Insect infestations: Debris in clogged gutters can attract insects such as mosquitoes, ants, and termites, which can then make their way into the home.
Roof damage: Excess water on your roof from clogged gutters can cause your shingles to deteriorate faster, leading to leaks and other damage.
Cleaning gutters can be an arduous task, requiring ladders, special equipment, and a lot of time and effort. That's where Always Shine-N comes in. With its gutter pressure washing service, the company can quickly and efficiently clear gutters of debris, leaving them free-flowing and functioning correctly. Using high-pressure water jets, Always Shine-N's experts can remove even the most stubborn clogs from gutters, ensuring that they continue to do their job effectively.
The company has been providing the highest quality of services to its customers for years and is now expanding to meet the growing demand for gutter cleaning services in the area. Always Shine-N's team of highly trained professionals uses state-of-the-art equipment to provide comprehensive gutter cleaning services that remove all debris from the gutters, downspouts, and other areas. Their unique pressure washing technique ensures that all debris is removed, leaving the gutters free-flowing and functioning properly.
"We're pleased to provide this service to San Antonio homeowners. Gutter cleaning is a duty that most homeowners detest since it can be difficult and time-consuming. However, we can handle everything fast and effectively with our gutter pressure washing service, giving homeowners peace of mind and a clear, functional gutter system. – Nathan Crowe, founder of Always Shine-N.
Always Shine-N's gutter pressure washing service is available to homeowners in San Antonio and surrounding areas. The company uses only the best equipment and techniques, ensuring that gutters are thoroughly cleaned without causing any damage or harm to the home. Always Shine-N's experts are fully licensed and insured, giving homeowners complete peace of mind when it comes to their gutter maintenance needs.
There are a few reasons why homeowners are advised to hire a professional pressure washing company for gutter pressure washing:
Safety: Gutter cleaning can be a dangerous job, and climbing ladders to reach high gutters can be risky. Professionals are trained to handle such tasks and have the right safety equipment required to prevent falls.
Proper Equipment: Professional companies have the right tools and equipment, including pressure washers, to do the job properly. They also have experience in using these tools, ensuring that they can tackle even the toughest gutter cleaning tasks.
Saves Time: Gutter cleaning is time-consuming, especially if it is a large house or multiple gutters. Professional companies have larger teams, which means they can get the job done quickly and efficiently, saving the homeowner time and effort.
Maintenance: Regular gutter cleaning can help extend the lifespan of gutters, preventing damage and potential leaks. A professional company has the expertise to spot any potential problems and fix them before they become major issues.
Hiring a professional company for gutter pressure washing is a wise investment that will save time, money and keep homes looking great. Homeowners shouldn't skimp on having their gutters cleaned because it is an important part of any home maintenance plan.
In addition to providing high-quality gutter cleaning services, Always Shine-N also offers a range of other exterior cleaning services, including residential and commercial pressure washing, car interior and exterior detailing, valet washing, and more. With their extensive experience in the industry, customers can rely on the company to provide top-notch service and exceptional results.
For homeowners seeking more information about Always Shine-N's gutter pressure washing services or to schedule an appointment, please visit their website or contact their team directly. With their commitment to quality and customer satisfaction, homeowners in San Antonio can trust Always Shine-N to keep their gutters clean and their homes protected from water damage.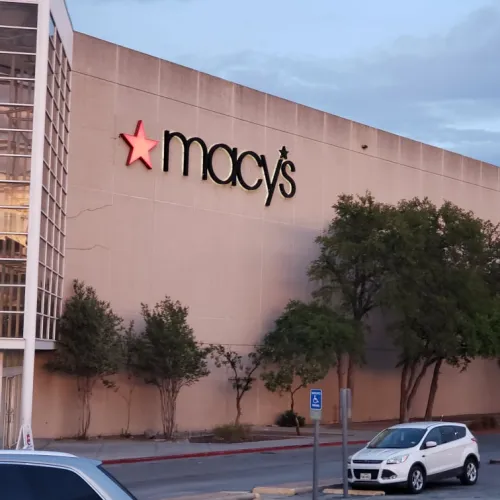 For additional information and business inquiries, please contact: https://www.alwaysshine-n.com/
The Post Always Shine-N Is Providing Gutter Pressure Washing Services In San Antonio, TX first appeared on ZEX PR Wire
Information contained on this page is provided by an independent third-party content provider. Binary News Network and this Site make no warranties or representations in connection therewith. If you are affiliated with this page and would like it removed please contact [email protected]